Eden Hazard spelled it out in an interview with Play Sports, a Belgian broadcaster, this week when previewing the upcoming Premier League clash between Chelsea and Manchester City at Stamford Bridge.Go back a few weeks and this would have been a top of the table showdown. Along with Liverpool and City, Chelsea enjoyed 12-game unbeaten starts to the season. While Jurgen Klopp's team have managed to keep pace with City – with both still without an entry in the loss column – Chelsea have wavered badly in the past few weeks.Sarri-ball is malfunctioning. The Blues have all but dropped out of the title race and are now 10 points behind City who continue to set a relentless pace. They have failed to win three of their last four matches – with two defeats – and the criticism has begun to fall on Italian manager Maurizio Sarri's head. Article continues below Editors' Picks Man Utd ready to spend big on Sancho and Haaland in January Who is Marcus Thuram? Lilian's son who is top of the Bundesliga with Borussia Monchengladbach Brazil, beware! Messi and Argentina out for revenge after Copa controversy Best player in MLS? Zlatan wasn't even the best player in LA! Hazard might well have started the season in world class form – supplying incredible goals and assists – but that form has unquestionably tailed off. Chelsea fans on social media attempted to put their finger on the problem this week and concluded that if Hazard doesn't play well then Chelsea don't play well. And without playing well, Chelsea are finding it increasingly difficult to win games.In the Play Sports interview, Hazard was asked the main differences between Chelsea and this weekend's opponents coached by Pep Guardiola."Chelsea have plenty of possession, but we often have to rely on individual actions to score goals," he said. The Wolves game ended with the London side boasting 70 per cent of the ball but little to show for it.  "City are all about team play. You can see a lot of movement from them that creates spaces."They get their crosses in and they create more chances, score more goals and have more answers."The only thing they don't have is Eden Hazard! That is the difference."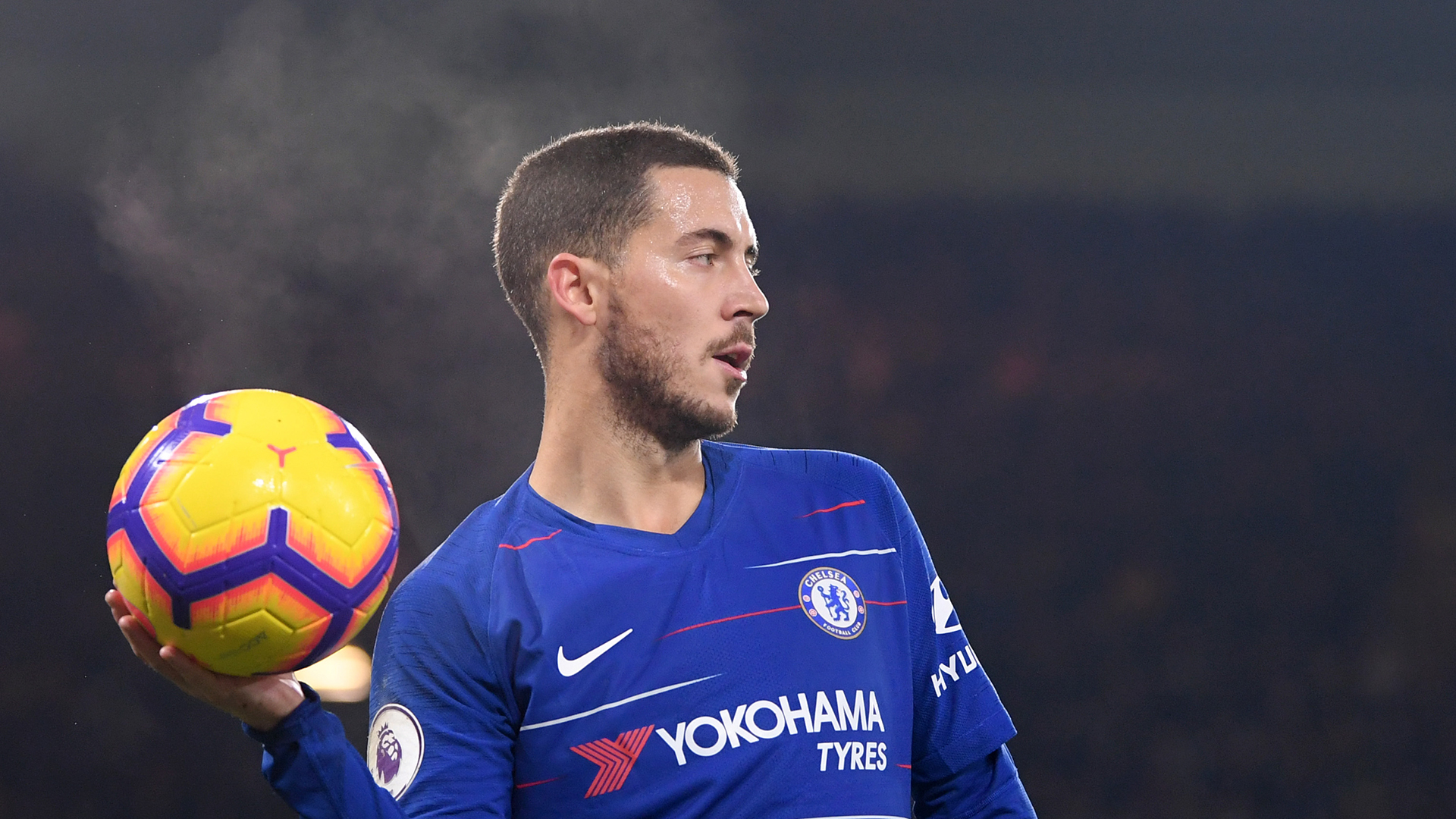 In the early part of the season, that kind of individual action as Hazard puts it was coming easily. Now that it's dried up, Chelsea are suffering.It says plenty about the respective setups of Sarri and Guardiola that one can survive blips in form – or even absences – of creative players and the other cannot.Hazard's Belgium team-mate Kevin De Bruyne has scarcely played this season but City haven't missed a beat. Bernardo Silva has slotted in seamlessly to pick up the slack in midfield."We've been having lots of games so it's normal that not always can the same players play all the games," the Portuguese told Goal this week. "And we have a strong squad so everyone can play. Everyone if fit is able to help the team win games."And up front, while Leroy Sane was out of form, it didn't matter because Riyad Mahrez stepped in to relieve the pressure and keep things ticking over.Every individual has a place and a role to play in the City attack. It is not simply a case of hoping one of a number of very talented and very expensive players will get the job done on the day. Guardiola has a very clear idea of how he wants his team to attack – in coordination and relying on any number of choreographed routines worked on in training.For example if City are playing against a team with a back five, Guardiola will put his left-footed attacker on the left and his right-footer on the right. Against a back four, he will switch them around.His players respond and know what is expected of them in the system. And there is no clearer illustration in this regard than Raheem Sterling.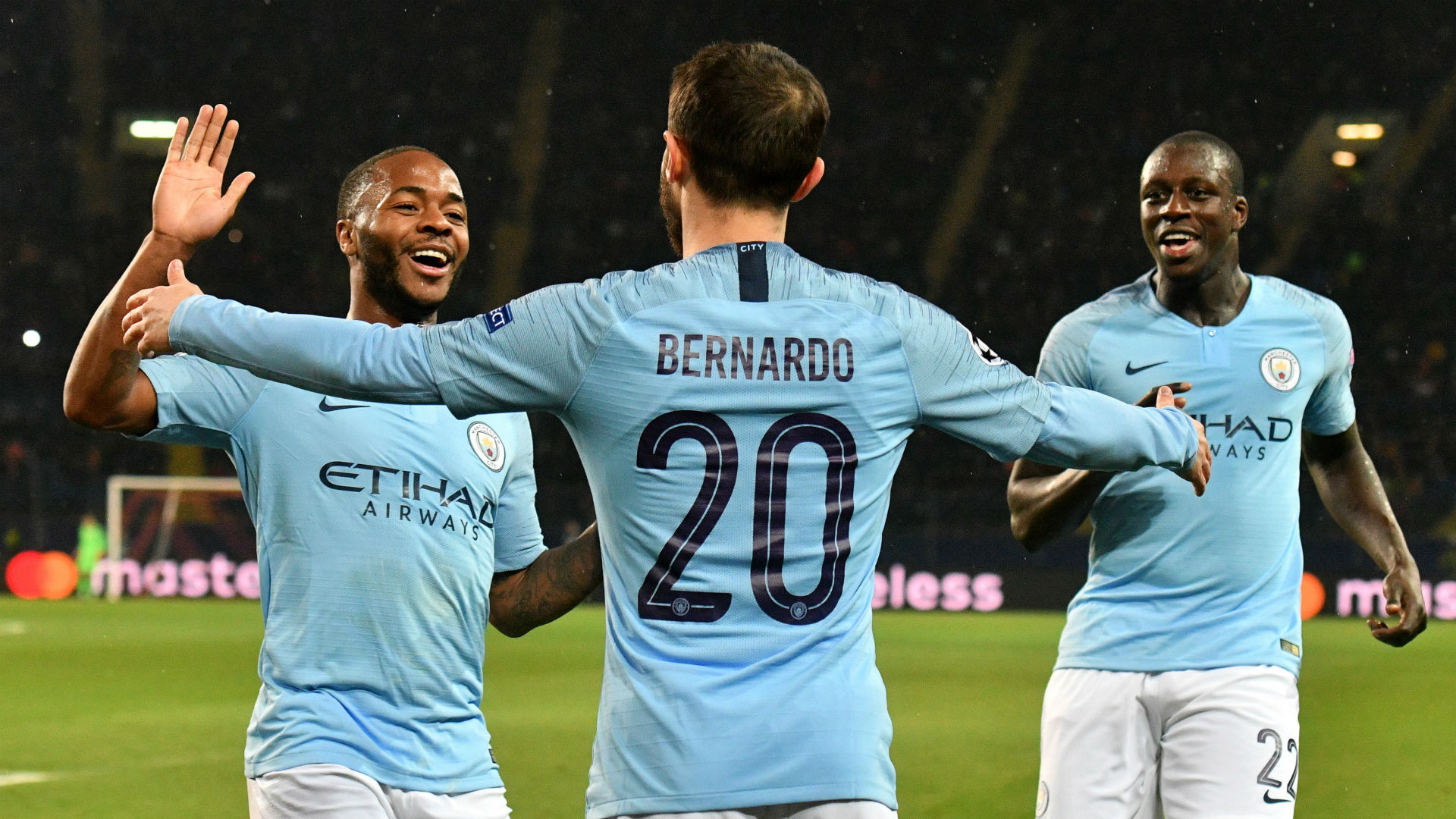 He is thriving under Guardiola – whether alongside Sane, Mahrez, Sergio Aguero or Gabriel Jesus – and in the absence of De Bruyne is becoming City's go-to attacker.There was one moment in last weekend's defeat of Bournemouth that stands out. City were having a hard time breaking away from the Cherries, who had pegged them back and were playing well.But Sterling set off on a slaloming run, dribbling past five Bournemouth players and landing a deflected shot onto the post. It didn't yield a goal but it was all City needed to get going. It wasn't long before he scored the goal to make it 2-1.It was the type of intervention that Chelsea fans had gotten used to with Hazard but one that has been absent in recent weeks. The contract talks rumble on with Real Madrid hovering ominously in the background and it is clear that Hazard has lost something of his early season zip.Sterling is playing well and is currently performing as the most complete attacker in the league, but City are not relying on him. Indeed, they beat Watford on Tuesday night and Sterling did not have to get off the bench.Instead he is part of a well-oiled machine, one that plays with fluency, intelligence and coordination. Check out Goal's Premier League 2019-20 fantasy football podcast for game tips, debate and rivalries.
Has Sterling overtaken Hazard as the PL's best attacker?